2017 PCHS Homecoming Queen, Amber Funderburk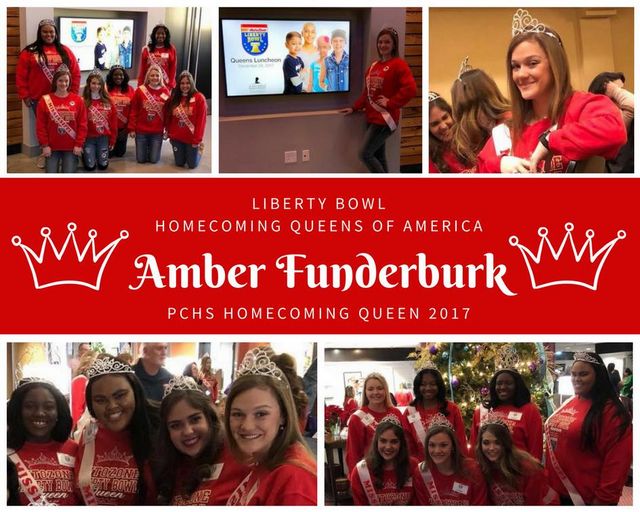 2017 PCHS Homecoming Queen Amber Funderburk was chosen to participate in the Homecoming Queens of America pre-game and halftime shows at the Liberty Bowl in Memphis. The young ladies selected had to meet certain academic excellence and/or community involvement requirements. Amber is now eligible to apply for their scholarship program, and one girl from each state will be chosen to receive a college scholarship.
Congratulations, Amber!! Way to represent your family, high school, and community!!
Pass High: Pride-Tradition-Excellence